Noticias varias de Internet , 23 agosto 2019 Modernización de Empresas, Retail, Tarjetas y Pagos Electrónicos
Payment solutions provide enhanced security while enabling merchants to improve the commerce experience for customers.
ATLANTA (PRWEB) AUGUST 20, 2019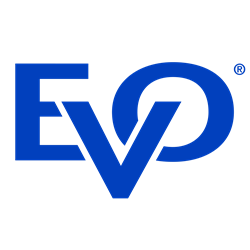 EVO Payments ("EVO"), a leading global provider of payment technology integrations and acquiring solutions, announced today it has partnered with Ingenico Group to introduce the TETRA series of payment solutions to EVO's small-business restaurant and retail merchants in the United States.
The solutions available to retailers and restaurants include the Desk/3500 and Desk/5000 smart terminals, which include an optional customer-facing iPP315 PIN pad, providing a compact solution ideal for countertop use. Additionally, the Move/5000 portable wireless terminal enables restaurants to accept payment at the table, creating new efficiencies to maximize table turnover. Ingenico's TETRA line of payment solutions are PCI v5-compliant, the industry's latest security standard, and accept all electronic payment methods, including EMV chip and PIN, magstripe, and NFC/contactless.
"We are proud to work with Ingenico Group to offer the TETRA line of solutions to our merchants and partners," said Brendan Tansill, EVO's President, the Americas. "These solutions offer the latest security and technical capabilities to provide a best-in-class experience for our merchants and their customers."
"Providing a customer or guest experience that not only delights but creates loyalty and drives revenue is paramount for any small business," said Skip Hinshaw, head of US customer engagement for Ingenico. "By leveraging our TETRA solutions, EVO is able to offer its partners and small business customers best-in-class technology that helps them provide better commerce experiences."
About EVO Payments, Inc.
EVO Payments, Inc. is a leading payment technology and services provider. EVO offers an array of innovative, reliable, and secure payment solutions to merchants ranging from small and mid-size enterprises to multinational companies and organizations across the globe. As a fully integrated merchant acquirer and payment processor in over 50 markets and 150 currencies worldwide, EVO provides competitive solutions that promote business growth, increase customer loyalty, and enhance data security in the markets it serves.
Source: https://www.prweb.com
---
Noticias Relacionadas con este Artículo
---
Nosotros le podemos ayudar